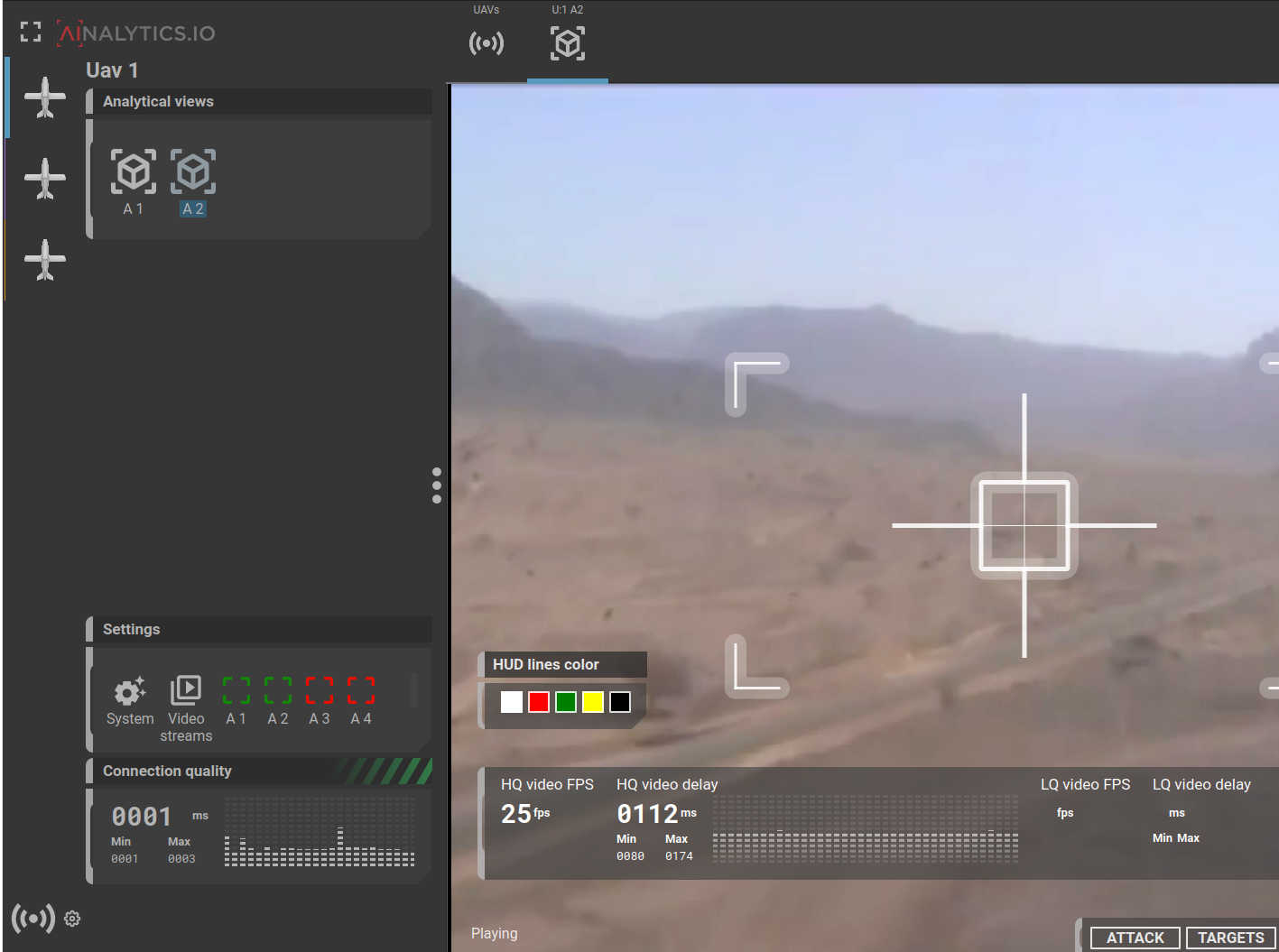 CAN ARTIFICIAL INTELLIGENCE PROTECT US?
The main goal of the product is to bring up affordable, professional solution to improve safety of your property and privacy. It is designed for customers, who own or plan to buy IP camera system.
Its diverse usage ranges from monitoring of the surroundings, counting of the objects in the scene, detection of unexpected events and other functions. The great advantage of the product is the possibility of cooperation with already existing IP camera systems.
For all the benefits that come with the product there is no need of having special and usually expensive analytical cameras. Moreover, there are no license fees. Thanks to that it is an excellent, high-performance and affordable helper.
MORE DETAILS
DOES YOUR CAMERA RECOGNISE PERSONS, ANIMALS OR CARS?
If the answer is no, it does not matter. Ainalytics will instantly solve this problem, even while using existing IP cameras. It just needs to be connected together.
PRE-ORDER NOW!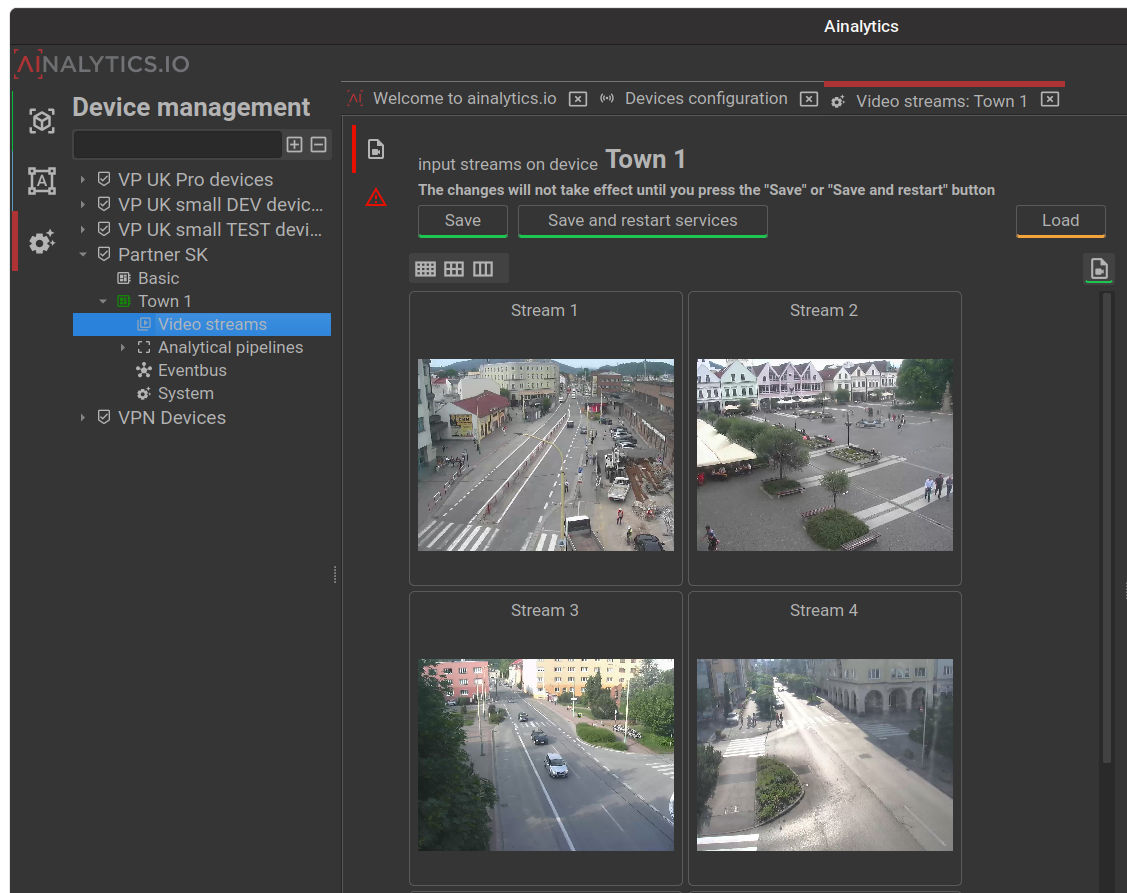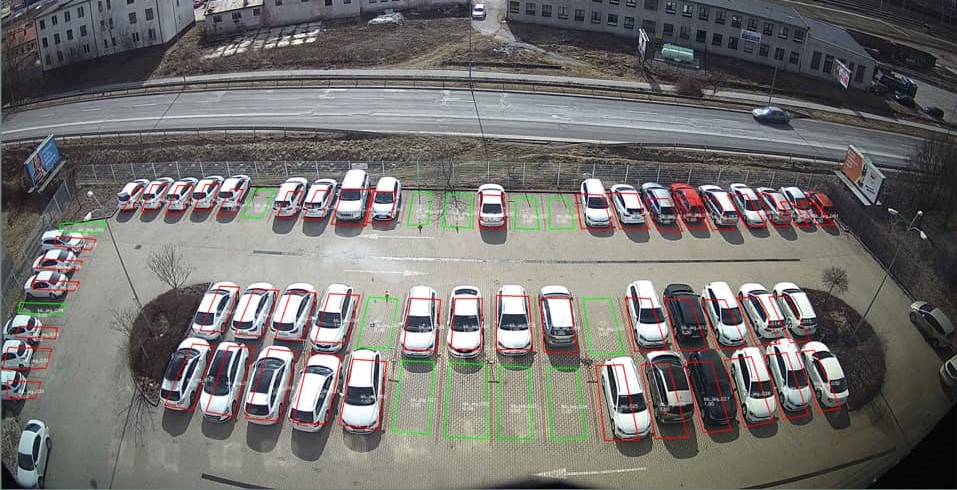 DO YOU HAVE AN OVERVIEW OF THE FREE PARKING PLACES?
With our system we will teach your cameras how to recognise whether the parking place is available, or there is no vacancy. Thanks to this feature you can easily find out number of vehicles in the car park, regulate the numbers, control it and eventually deflect the vehicles to the different car parks with more free spaces.
MORE DETAILS
DID YOUR CHILDREN COME HOME ON TIME? WERE THERE ANY SUSPICIOUS PEOPLE AROUND YOUR PROPERTY CHECKING OUT YOUR GOODS LAST 2 NIGHTS?
You have these events on your camera records for sure ... but how often do you watch these? ... mostly only after something already happened.
The anomaly detector ensures that every unexpected situation is reported in time and there is enough of attention given to the event.
It works on the principle of predictions calculated from saved data in comparison with events that happened in real time.
PRE-ORDER NOW!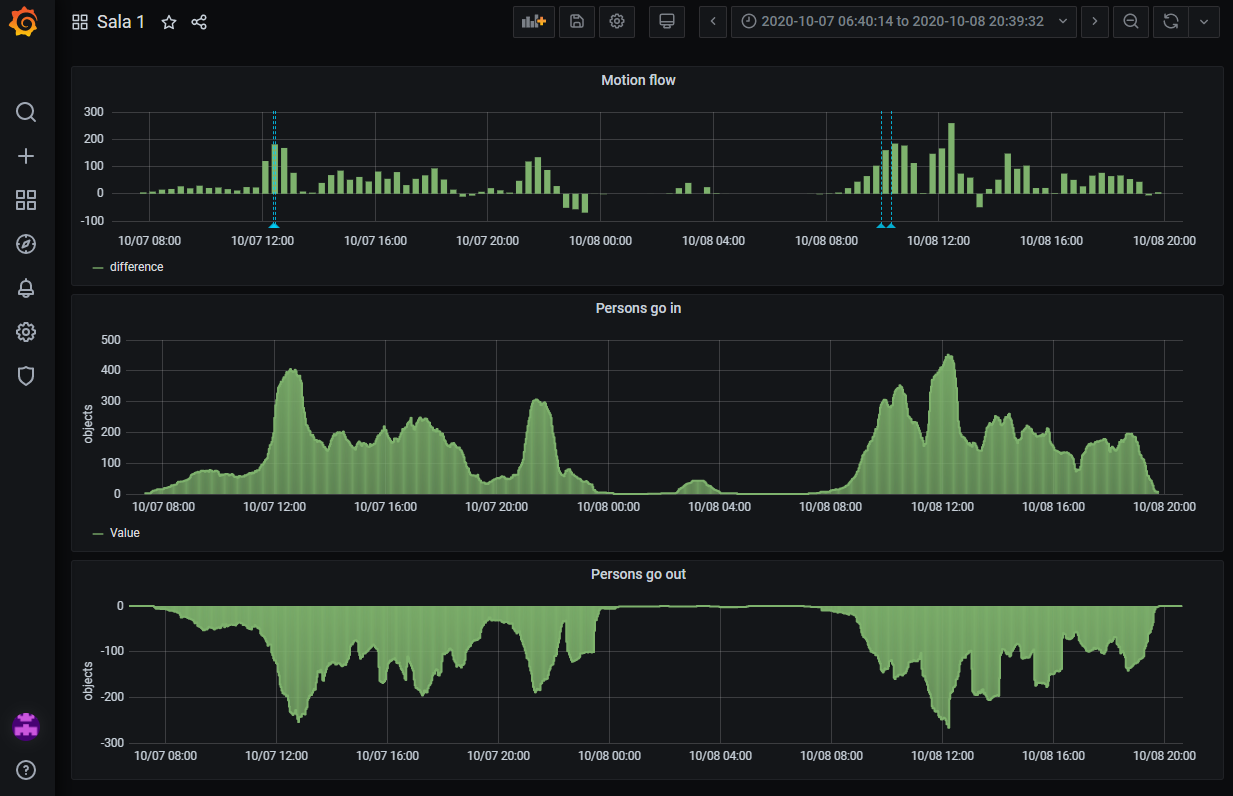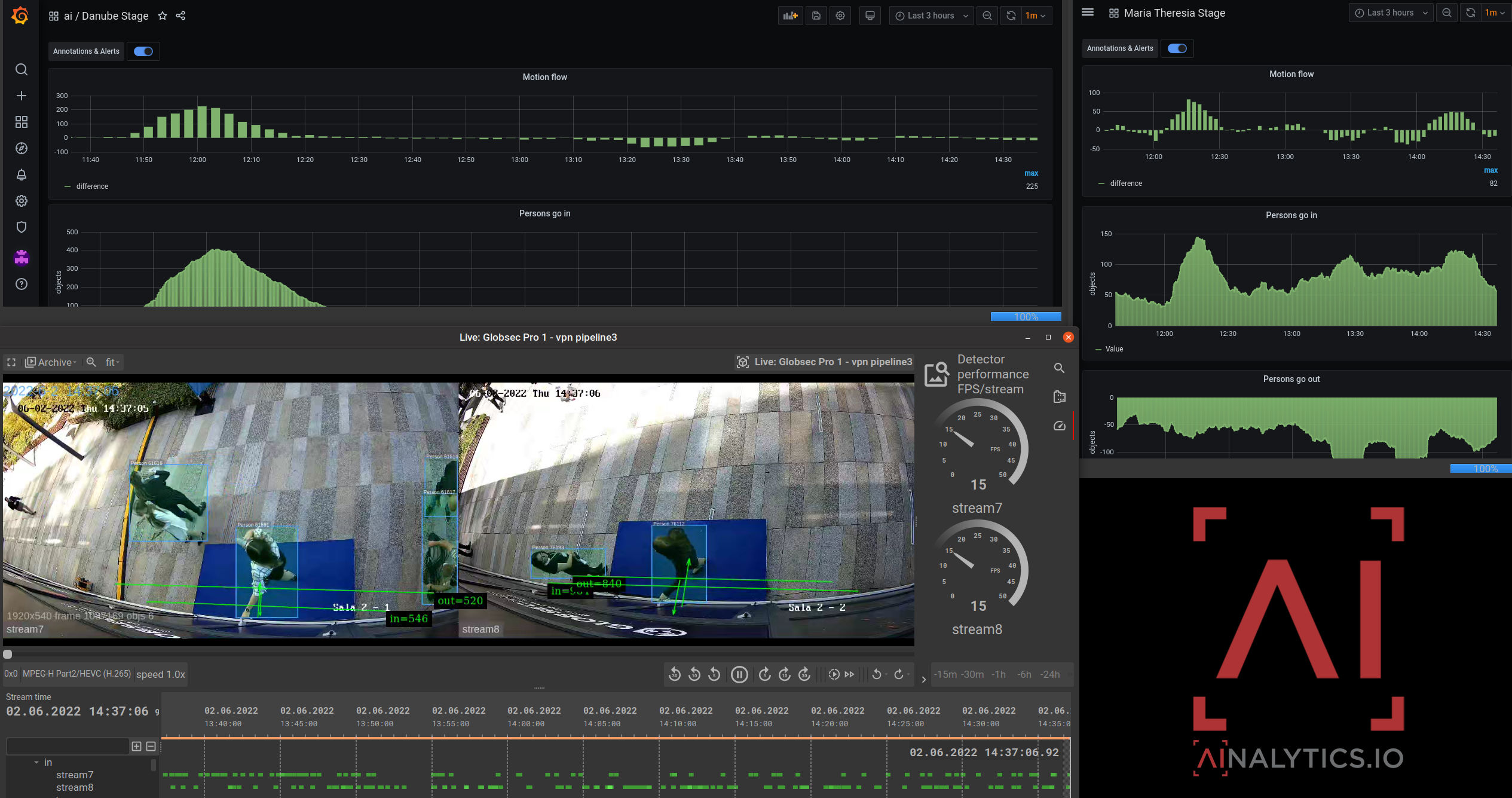 DO YOU NEED TO COUNT THE OBJECTS IN THE SCENE EASILY?
One of the functions of Ainalytics is counting of the objects in real time in a certain direction. System does know how to recognise persons, animals or vehicles and accordingly evaluates whether the number meets the given assumptions. This feature may be helpful for analysing part of the road, which results in information about how many and what kind of vehicles come into the area, though it has many other employments.
MORE DETAILS
DO YOU HAVE A FEELING THERE WAS AN UNKNOWN PERSON IN YOUR WAREHOUSE?
The system is continuously making a database of people thanks to the self-learning algorithms. Therefore it is not difficult at all to distinguish employees from unknown persons.
Mode of operation for security forces/purposes only.
PRE-ORDER NOW!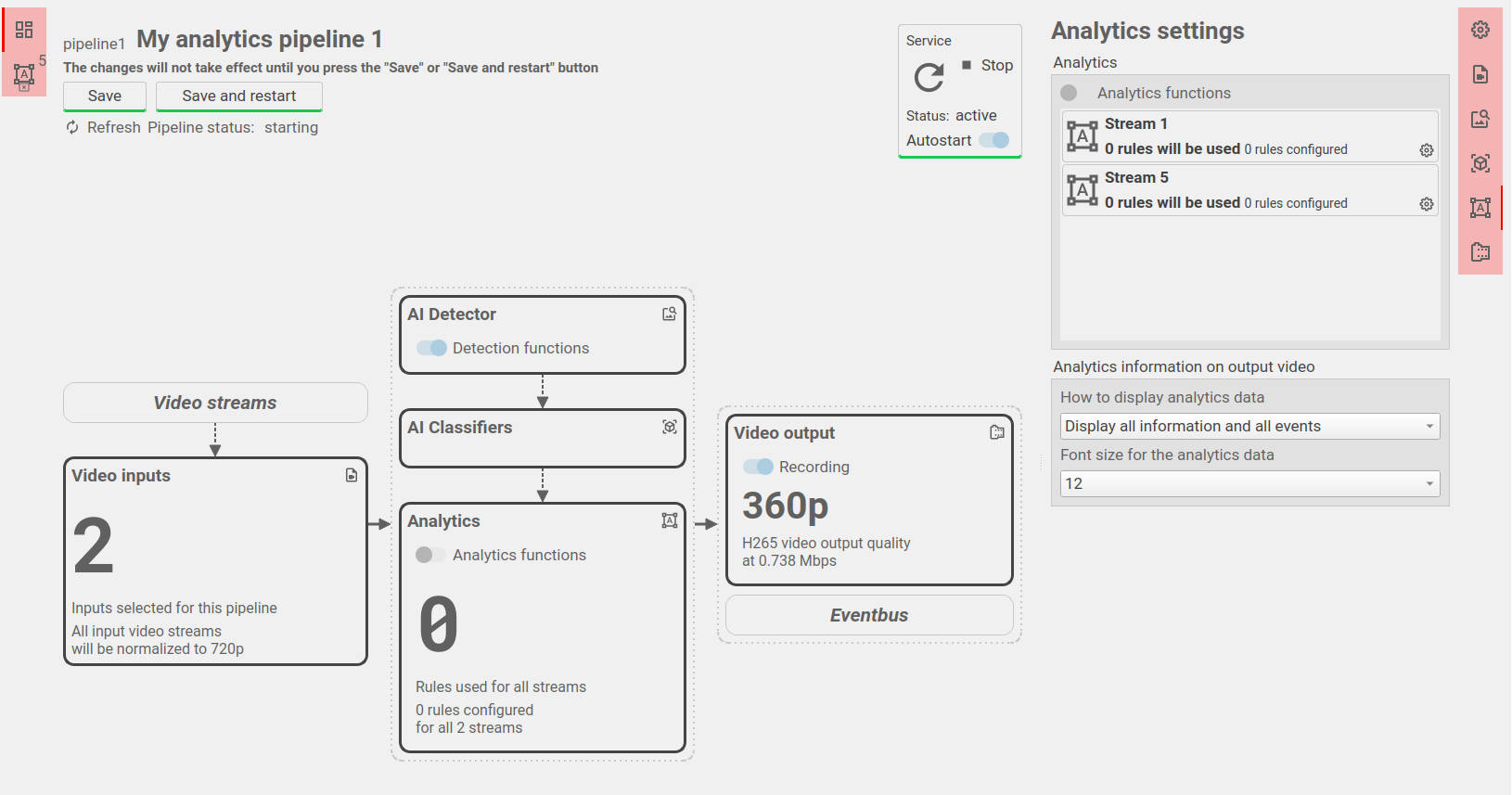 CHARACTERISTICS
To protect your property and privacy, Ainalytics uses up to 8 Full HD video sources at once. Using AI video-analysis in real time, it is able to decode and process data, which is simultaneously copied to the disk during the analysis. Thanks to the saving of the analysed video data and events, the product provides a faster, more accurate and better targeted overview of the activities in the scene.
There are 8 PoE inputs, an internal data disk with a capacity of up to 14TB for video storage, AI accelerator from Nvidia and IO interfaces for further automation.
MORE DETAILS
TECHNICAL PARAMETERS - SOFTWARE
Basic & Max Pro
Detector - Fundamentals
Subsystem for object detection, tracking and classification. It can work in parallel with a number of real-time inputs (RTSP) and the output is also RTSP stream marked with detections and meta data. Detection models can be updated automatically remotely for better accuracy or for adding new types of detected objects.
Detectors of objects
Universal detector on basis of NVIDIA TensorRT, or Triton Interference Server
Detection pipelines
Classifier
colour of detected vehicles
type of vehicles (truck, personal, bus)
Tracking of the objects
RTSP output
H264 support
H265 support
Yolov5 Ainalytics model
It represents a powerful detection model optimized for the Ainalytics HW platform in various performance variants and types of detected objects, as needed.
23 classes (persons, faces, vehicles, animals...), automatic upgrade to newer version
small, medium (Basic)
small, medium, large, xlarge (Max Pro)
Analytical functionality of detector
Analytical functionality enables additional analysis of input streams on objects in marked regions (ROI), monitoring of overcrowding, monitoring of crossing the marked lines and direction of movement of detected objects.
ROI Filtering
Overcrowding Detection
Direction Detection
Line Crossing
NVR
Standard functionality for recording input video streams. It is used for later viewing of the records connected with detection, analytical and alert events. The number of recordings is limited by the internal size of the device's data storage (additional SSD or NVMe disk up to 15TB in size).
automatic saving of data from cameras
mkv format
Metrics
For assessing, comparing, and performance tracking we use these metrics specification:
realtime time database (up to 6 months)
detected objects
analytical metrics
RTSP output
H264 support
H265 support
Reporting
Platform for querying, visualizing and alerting on metrics and logs. Various dashboards which meet every user requirement are available.
Alerting
alert DB
evaluation of the alerts based on occurrence of events at time intervals
Notifications
email
MQ
SMS
Telegram, Slack, ...
Prediction of anomalies
prediction on daily basis for detected objects
prediction on daily basis for analytical metrics
prediction on daily basis for system objects
alerting of anomalies
Operation
Continuous supervision is supported via remote configuration. Software equipment is updated without any manual intervention.
remote configuration
automatic updates
Security
PKI access
RBAC (admin, operator, viewer)
Secure keys store and protection
Re-flash protection
remote admin access takeover protection
HW data encryption
ssh tunneling access
GUI software
Powerful Graphical User Interface with excellent user experience allows user to interact with all the functionality from initial setup to daily operation tasks.
Windows 64 bit, Linux 64 bit (ubuntu 18.04, 20.04)
realtime
archive
reporting
TECHNICAL PARAMETERS - HARDWARE
Basic
Basic information
NVIDIA Jetson Nano
arm64
4GB RAM
Nvidia GPU
Passive Cooling
Video processing
H264/H265 HW support
Video Decoder max. 1x 4Kp 30fps, or 8x 1080p 30fps
Video Encoder max. 1x 4Kp 30fps, or 4x 1080p 30fps
Extensions
2x USB 3.0
1x RS-485 (3 pins)
1x mPCle (Host Interface: USB 2.0)
20 pins with 1x UART, 2x l2C
Basic information
NVIDIA Jetson AGX Xavier
arm64
32GB RAM
Nvidia GPU
Passive Cooling
Video processing
H264/H265 HW support
Video Decoder max. 12x 4Kp 30fps, or 52x 1080p 30fps
Video Encoder max. 8x 4Kp 30fps, or 32x 1080p 30fps
Extensions
2x USB 3.0
4x Mini-PCle
1x CAN bus, 1x RS-485, 1x Mic-in. 1x Speaker-out
40 pins with 1x UART, 2x l2C, 5x GPIO, and 1x CAN (W/O transceiver)
Hard Disk Drive
1x M.2 Key M 2280 for NVMe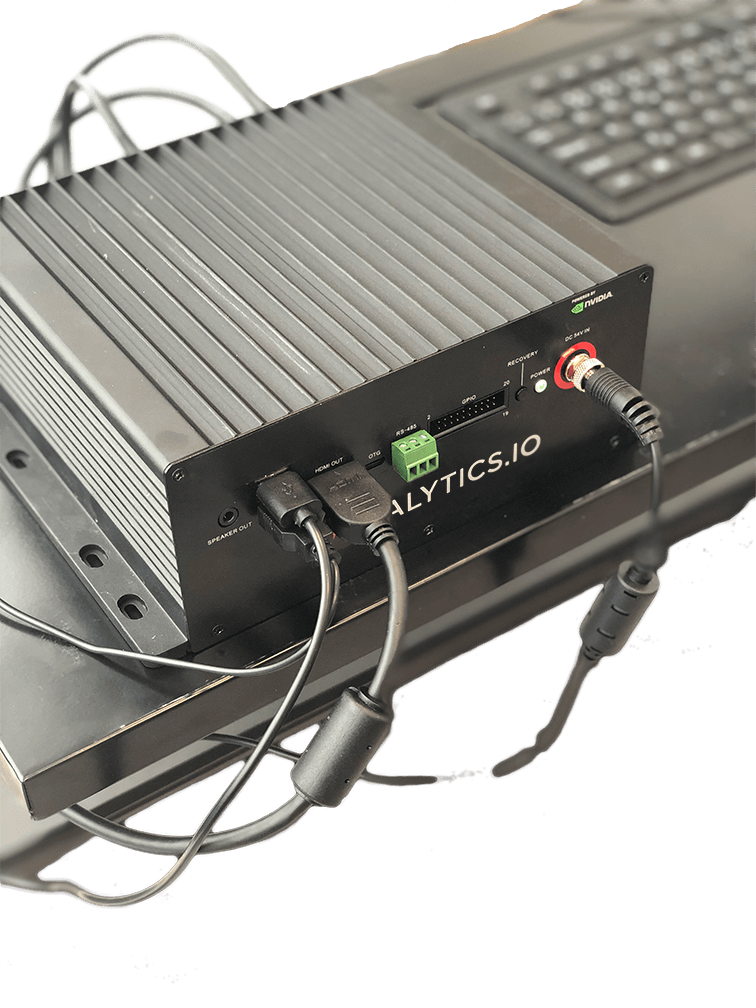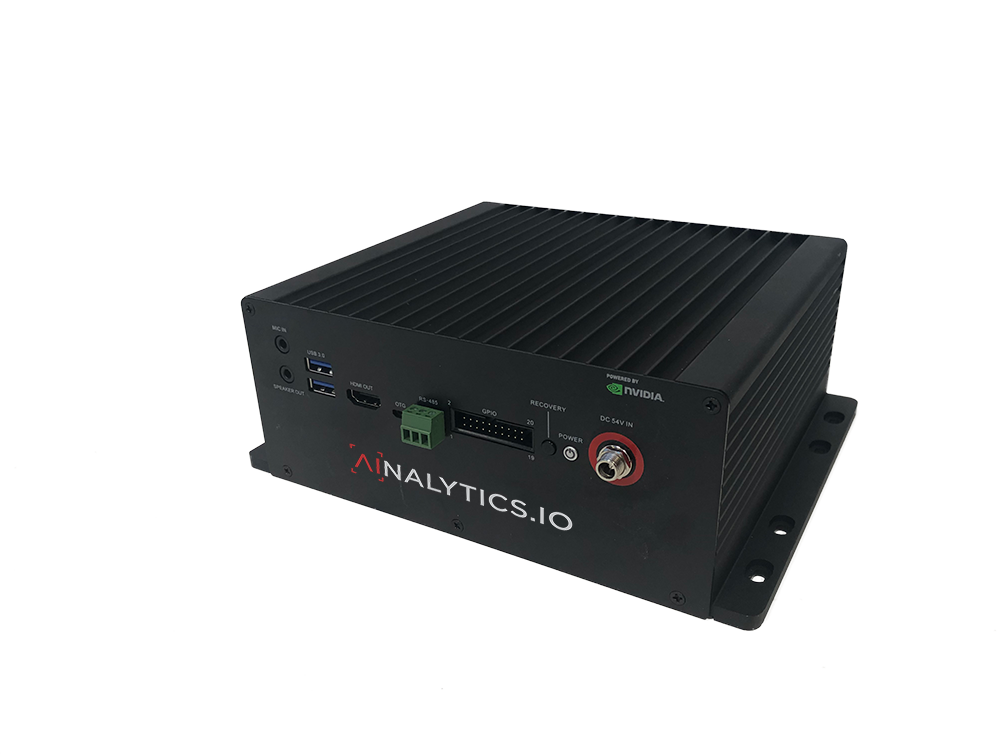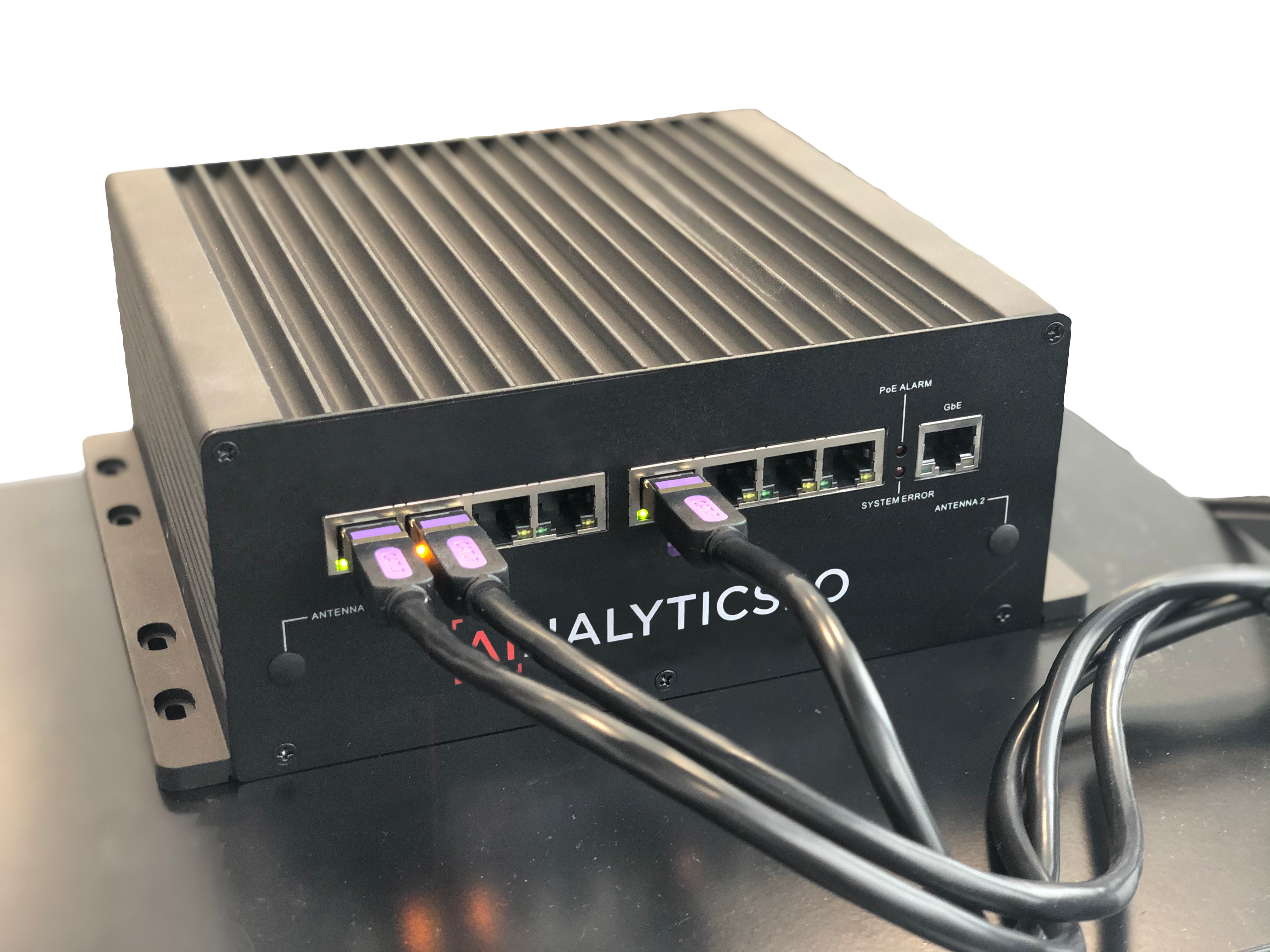 AINALYTICS SECURITY SYSTEM
We will contact you with further information after completing and sending out the order form. For more powerful devices that can work with more than 8 streams simultaneously, please contact us via this form or mail address sales@optimaideas.com.